Recommendations: my work with Adults
The following are recommendations and reviews are for others, from clients whom I've worked with,
who were so kind to write to me about their experiences. Most are from Maya Abdominal Therapy clients.
I wanted to take some time just to say thank you again…There is an ease within my body I've never felt before and I do contribute you that to your healing touch…My period started on Sunday and is so different than I've experienced it before. Gaining the knowledge of where my uterus is/side of body it's on really helped me understand the cramping I was experiencing really was from my bowels and even those are doing better….With my whole heart, thank you!
I was told by my OB/GYN… that the pain during my monthly cycles was do to a tumor growth in my uterus, (which would send me to the hospital monthly for morphine, causing me to lose about 3-4 days of work on average), would never stop growing and would prevent me from having a healthy pregnancy, so I should get a hysterectomy. Well, at the early age of 34, you can imagine how devastated I was with the thought of never having children and losing my uterus. I researched several 'alternative' treatments.
I began my sessions with Angela in February of 2005, by April I did not require hospital medication, nor did I miss any days off from work for my monthly cycle. I continued my monthly, sometimes bi-monthly visits with Angela until September 2006 at which point I became pregnant with my amazing daughter who was born in June of 2007. I returned to Angela… after having my daughter
… I continue to remain 'hospital free', and my OB/GYN and specialist now say I don't need a hysterectomy because the tumor has not progressed any further in growth … This is just a small part of what the massage time with Angela means to my family and me.
We are truly thankful for her compassionate, caring and healing hands. You have the power to heal yourself from within, but sometimes you need someone else's hands to guide you in the right direction.
She is one of the most experienced mayan massage therapists in the area and I strongly suggest sending anyone for this therapy to her.
I wanted to update you on things. I am still pregnant! …
I think back now on how I felt after that first massage session (like blood was flowing to parts of my hips and legs that it hadn't reached in a while) and I am convinced you woke up my uterus!
For many months after my last treatment from you I felt so good and did not notice my abdomen at all. One time I felt as though I had another bowel obstruction. I used the material you gave me and did self massage for a day and it cleared up.

I truly feel that the techniques you taught me saved me another hospital stay without a doubt!
… intuitive sensitivity to patients, her expertise in massage–as well as Mayan Abdominal Therapy, not well known in the East. It is hard to find alternative practioners like Angela with this kind of training, along with her wisdom as she reviews with patients' their medical and emotional history.
She helped me immeasurably with pelvic floor work to work with the after effects radiation in the vaginal area for endometrial cancer. Her treatment room is beautiful, serene, and supportive of Angela's healing work. She has a wonderful, gentle manner as she works with patients.
Thank you again, Angela! You have really helped me out a lot! A short check in post treatment. My breathing has improved so much since Monday. A very significant improvement.
I feel like I can breathe fully through my nose without any help from my mouth. It feels like there is a definite change in my sinuses since your treatment. Yipee!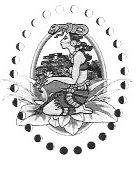 …want to give you an update. Today I went for a walk with the faja in place, for about 35 minutes of strenuous slogging through deep snow, up and down hills. My uterus stayed in place! This is huge. Normally I would wear my pessary for such an activity, but I have a tampon in place, soaked in ashwaganda bala oil. And besides, I wanted to see how the faja would do instead of the pessary.
This is the first time in many months that I have been able to take such a walk without my pessary in place, and still feel no prolapse symptoms. I have also been on my feet all morning prior to the walk, cleaning, cooking and baking.
I just found out that I am pregnant! I still can't get over how amazing it is to consider that my journey started with a diagnosis of PCOS/infertility, and yet here I am today reveling in this news. I truly believe that your work played a huge role in giving me the opportunity to experience this, and I am so, so grateful.
I really enjoyed our session together and appreciate the recommendations that you shared with me. I did a number of yoni steams (leading up to menstruation) the same cycle that I saw you, along with the self massage and castor oil packs leading up to ovulation this cycle and last.
I also bought two of the books you recommended which I have been enjoying thoroughly! I think all of this, along with our session together, made a definite difference both physically and emotionally. But the latest news is that I am pregnant!
Thank you again for the session last night. I woke up at 3am this morning to the start of my moon! Haha pretty crazy! Thank you for helping that along. I was experiencing very mild cramps earlier this morning and now there's just an achy uncomfortable feeling. No need for any pain medication, thank goodness! I'm so impressed and happy with the results from the Maya massage. Thank you!
Thank you for your healing listening, therapeutic space, and healing touch. You are truly and healer, and one I will recommend.
…thank you!!! … you helped me so much. I hope one day I can be referring people to you because in a few short minutes, you got me clear. Bless you.
I have received massage from many good therapists over the years and Angela Ferri is the by far the best. Angela holds her practice as a spiritual calling and she brings a wonderfully calming and healing presence to her treatment room. Whether you are seeking a massage for stress relief or pain relief, Angela has the skills and experience to powerfully address both. Her massages are both relaxing and therapeutic.
Thanks for all the years of reduced stress & better health.
Motherhood is everything I ever wanted and so much more. Thank you for helping make my dreams come true.
My pap smear is NORMAL!!! Thanks for all your help, herbs and supplements. It worked.
I wanted to update you on my progress. I saw you back in August, I think. At that time I believe I was at a 3-4 with my prolapsed uterus. I started doing the mayan massage at home. I finally started seeing the PT in October. Now, between the Mayan massage and the self-PT, I am staying in most of the time! Only when I am on my feet for very long or I lift something heavy, I will feel my bladder prolapse. But then I get back to the exercises/massage and it goes back up pretty quickly. My uterus has not prolapsed in a long while now, and my rectum was healed almost immediately. I am so pleased with the results of combined massage and PT. Thank you again, and God bless!
First, thank you for today. You truly are a gift in my life and I'm happy to have found you. I appreciate your baring with me. I feel wonderful since our appointment. Not 100% but as close as I've come since before I was pregnant.
Surprisingly (to me anyway, although I'm sure maybe not to you), I've got a lot of fear around this. I was (and still am a little bit) fearful of losing this mostly pain-free existence. Anyway, I'm looking forward to doing more work with you. I think you are very good for me.
Thank you, thank you, thank you! Your work has helped me recover from two substantial injuries and I know I would not be where I am today without your assistance, expertise and comprehensive approach to healing and wellbeing. I have received numerous benefits from our sessions and I'm so grateful to be pain-free and physically active again. WHAT A BLESSING!
And on another level, your work is assisting me in releasing old cellular trauma / memories. I know of very few practitioners with the skillset to affect healing on that level. "Thank you" doesn't even begin to capture my never-ending gratitude….."
Thank you Angela, as a self confessed CURMDGEON, defended as a crusty, ill-tempered, and usually old man. I am very hard to please, and I rarely, if ever give testimonials, but Angela is that good.
I have never experienced such a profound emotional release and physical relief from a massage technique, and as a retired professional massage therapist myself, I have been searching my entire career for the one person that has all of the techniques that make for not a good massage, but a great massage…
What I realized was that I have been unconsciously holding my gut in, which was putting so much stress on my muscles and ligaments of the abdomen, it was stressing my intestines, causing me to get "backed-up" on my diaphragm, preventing me from breathing right and when you combine both of them, the stress on my heart was making me hypertensive, to the point of mini-shakes…
The abdominal techniques combined with all of the other massage techniques she uses is the total solution for me, the pressure is not deep or light. It is the correct pressure, her style is not general, but hyper specific…"
Thank you so much for the helpful information that you sent! We are so thankful we avoided an induction and could do a natural childbirth!
Thank you for being a 'guiding light' for me this past year.
Thanks for the great body therapy, and the input of your wisdom to my total health care.
We did enjoy our visit and have been feeling quiet well. I will miss seeing you and having work done it has been only positive. Planning to stay in touch!! The work you have done for our family already is invaluable and so needed…"
You have introduced me to my body and I am more aware now as how body and mind are connected/intertwined. The experience has been relaxing, joyous and peaceful. I also enjoyed and learned Maya Abdominal massage from you. I practice it on myself very often.
You have been an excellent caregiver in its totality. You are so apt to your name Angel(a).Thank you from the bottom of my heart for being there.
I want you to know that working with you makesme feel a whole lot better and I really appreciate…your effort and understanding. I don't think anyone else would spend energy or time to make each session perfect…Thank you for everything you have given me, which I'm sure is more than you know!
Thank you so much for everything–the massages….the support…the feeling of being cared for….and just for being around your energy. It's been a privilege to know you.
For months, I suffered from a pain along the left side of my body after a gynecological procedure. I still had the pain after I visited a neurologist, and ENT doctor, a rheumatologist, and an acupuncturist. Then I found Angela, and after ten minutes, I no longer had the pain. I think she is terrific!
Thank you for touching my life!
Your healing powers are so welcomed and wonderful–what a gift!