Hi Everyone,
I want to offer some support for preparing for and getting through winter with optimum health. Bone Broth can be made in many different ways, but there are certain guidelines that will help you get the most nutrition from your efforts.
Bone Broth is a great staple to have on hand in the freezer. You can sip on it…..great if you're not feeling well, or for a steady stream of bioavailable nutrition and immune boosting benefits. And it is great as a base for soups and sauces.
Scroll down below this photo for the recipe. I hope you'll take a rainy weekend soon to cook this up for yourself. Don't forget to read over the tips below the recipe.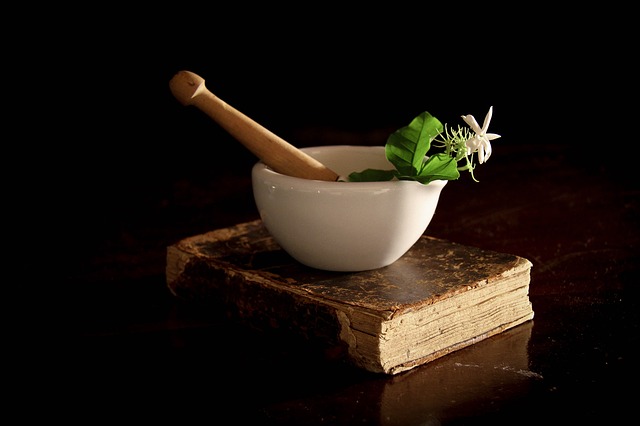 Bone Broth Recipe (and variations)
Prep time: 20 mins
Equipment: largest pot you own or a large crock pot. I have a very large soup pot and get about 10 quart mason jars full that I keep in the freezer. I also make a second batch with the same bones, but fresh veggies and herbs each time.
Ingredients
about 4 pounds of beef marrow and knuckle bones
1 calves foot (optional)
3 pounds meaty ribs or neck bones
**regarding meats: yes the above are yummy. And you can make this with chicken bones left over from a whole chicken that you had enjoyed earlier. (Freeze the bones until you are ready to use them). In fact I'm using lamb shanks to make some broth, as I write.) There was wisdom in our ancestors using every part of of an animal that was sacrificed for their, and our nourishment. ♥
4 quarts (liters) of cold filtered water
¼ cup of apple cider vinegar
3 large onions, coarsely chopped
3 carrots, peeled and coarsely chopped
3 celery sticks, coarsely chopped
several sprigs of thyme, tied together
1 teaspoon dried green peppercorns, rushed
1 bunch parsley
1 reishi mushroom, or 1T of powdered reishi
3 slices of astragalus
shitake & miatake mushrooms are also good additions
I also put rosemary and sage from the garden in this brew.
How To Make
Place knuckles, marrow bones and optional calves foot in a large pot with water and apple cider vinegar and let it stand for one hour.
Meantime, place the meaty ribs in an oven and brown at 350F (175C).
When well browned, add to the pot together with the fat from the roasting tray.
Fill the roasted fat tray with hot water and scrape the coagulated juices.
Add this liquid to the pot.
Add all the vegetables.
Add extra water, if needed, to cover the bones but keep the water level below 1 inch from the rim of the pot.
Bring to a boil.
A large amount of scum will come to the top – it's important to remove it with a spoon.
After removing the scum, add thyme and peppercorns and lower the heat to simmer.
Simmer for 12 to 72 hours, the slower the better.
Add parsley 10 minutes before finishing.
The pot will look and smell repulsive at this point but do not despair – it is a delicious foundation of many recipes and a healing food.
Remove all bones with tongs and strain the stock to glass containers, such as mason jars.
Let it cool down before refrigeration or freezing.
Freeze some of the stock for maximum freshness but be sure that if you are using a glass container (recommended) always leave an inch from the rim of the jar for the stock to expand when it freezes.
NOTES
Modifications For low FODMAPs – skip the onions, optionally add asafetida instead.
For Low Histamine – skip the ACV.
Practical tips:
Sourcing of bones is important – it's important to get bones from a grass-fed animal (not just organic). I found that the best option is to find a farmers' market (you can locate one near you here), make friends with a farmer and order your bones from him.
My Organic Market, or MOM"s at is affectionately known is also a great resource for quality produce and some bulk herbs. They have many locations in MD/DC/VA.
Other places to buy quality herbs online are Jean's Greens and Mountain Rose Herbs.
It's best not to use crucifers (such as broccoli, radishes) in bone broths as they tend to make the broth taste bitter.
The reason for using apple cider vinegar is to extract the maximum amount of minerals and vitamins from the bones.
You can also collect bones (for example from a whole roasted chicken) in your freezer and make a bone broth once you have a sufficient amount of them.
Bon Appétit!
As always you can reach me through my websites: bodyandsoulhealingarts.com and afe.digitalswan.co.